The Centre for General and Implant Dentistry near Geelong
Welcome to Gateway Plaza Dental & Implant Centre, conveniently located at the Gateway Plaza Shopping Centre in Leopold, near Geelong.
​This modern practice was opened in 2017, and now is under the ownership of Dr Nassier Al Obedy (B.D.S Grad.Dip.Implants Sydney University) and the management of an experienced dental team.
​We aim to provide preventative and minimal intervention dentistry to children and young adults, custom and durable treatment options to adults and senior citizens.
​Our dental implant solutions range from single tooth replacement to full arch fixed denture.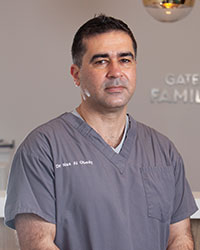 Dr. Nassier Al Obedy
Principal Dentist
Dr. Nassier Al Obedy is the Principal Dentist at Gateway Plaza Dental & Implant Centre. Graduating with a Bachelor of Dental Surgery from the University of Baghdad (1992) and Post Graduate Diploma from the University of Sydney (2006) he has vast experience working across several private practices across Australia and New Zealand.
Dr Al Obedy has a strong passion for implant dentistry, and after obtaining his post graduate degree from Sydney University , he developed an interest in full mouth rehabilitation using the All on 4 and other methods of restoring a confident, functional and natural looking smile.
He attended many live training courses organised by the Malo clinic where the all on 4 technique was first developed to be later recognised worldwide.
He has treated hundreds of implant patients in the area of Greater Geelong since settling there with his family in 2006.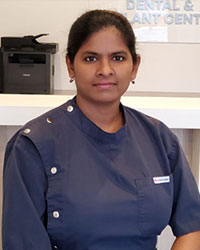 Dr Sai Archana Marri
Dentist
Dr Sai Archana Marri is an Associate Dentist at Gateway Plaza Dental and Implant Centre, graduating with a Bachelor of Dental Surgery and Master of Dental surgery (Conservative Dentistry & Root Canal Therapy) from NTR University, India (2010). Post Graduate studies include a Master of Health Administration (La Trobe University) and a Master of Nursing Practice (Monash University).
Sai has vast dental experience since 2010, working in several private practices. She has a strong passion for aesthetic dentistry and continuously strives for improving her skills.
Sai loves doing a wide variety of dental procedures ranging from fillings, root canals, improvement of periodontal health and prosthodontics, to preventative dentistry.
Sai has a keen eye for oral health promotion and she believes that promoting good oral care habits from ages 5 onwards will have long term benefits for her patients ranging from children to adults.
Outside of work, Sai enjoys spending time with family and friends, reading books and loves cooking food with her husband.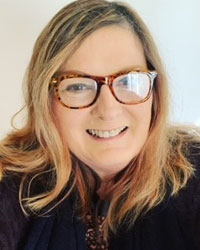 Jenny Kinnane
Practice Manager
Jenny started her dental journey in February 1977 as a wide eyed 17 year old fresh out of Year 11 (Form 5 back in those days) after education at Sacred Heart Primary School Newport, Mount Saint Joseph's College Altona and finally Clonard College Geelong.
Employed as a junior dental assistant how would anyone predict almost 44 years later Jenny would have carved out a wonderful career in the dental industry. From the humble beginnings in 1977 Jenny has provided dental practices throughout Geelong, Bellarine Peninsula and Melbourne in both private and public practices, with her valuable skills and ever growing extensive dental knowledge and now Practice Manager of the team at Gateway Plaza Family Dental.
Outside of work Jenny is the mother of two adult daughters Abbey and Emma and also nana to Amira. Jenny's hobbies include following AFL team Geelong Cats and is very passionate about the team and often follows them interstate to watch games. Dance and Performing Arts have been a very big part of Jenny's life as she continues to take classes weekly which include Disco, Retro, Jazz, Zumba and Ballroom dance. These then lead to medal exams and stage performances where Jenny's creative skills are put to the test in designing, creating and bringing to life costumes for the productions. Jenny also ran her own dance school in Geelong, NB Dance from 2000 to 2016. Looking ahead to retirement (hopefully reach 50 working years first) Jenny plans to buy a motorhome and travel around Australia.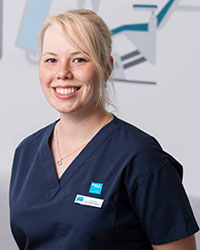 Mrs Laura Malishev
Oral Therapist / Hygienist
Laura was born and has grown up in Geelong. She attended The Geelong College from prep till year 12 and completed her studies in a Bachelor of Oral Health and Oral Health Therapy in 2013 at Griffith University on the Gold Coast.
She has worked in public and private practice with an especial interest in children's dentistry and making the dental experience an enjoyable one.
Laura enjoys promoting good oral health practices and changes peoples' perceptions of dentistry.
Outside of work Laura is married and has two beautiful cats, a horse, two sheep and a whole lot of chickens. She is a published children's book illustrator and enjoys painting, dressage, travel, good food and wine.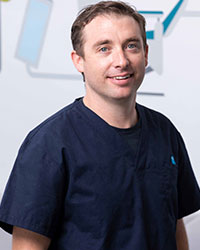 Mr Kurt Boyd
Prosthetist
Kurt started his diploma of Dental Technology in 2003 and went on to complete his Advanced Diploma in Dental Prosthesis at RMIT University in 2008.
Since then Kurt has worked at Ballarat Dental Hospital as well as private practice and has been with the practice since 2010.
Kurt specialises in all types of removable dentures as well as having a strong focus on implant retained prosthesis.
When Kurt isn't working he enjoys spending time with his young family and playing ice hockey.