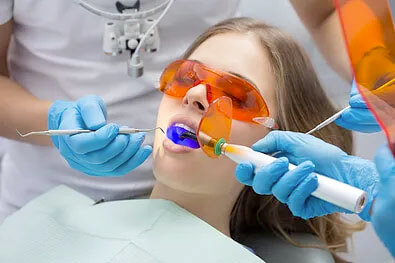 When detected early, holes in the teeth can be managed effectively and painlessly in one visit using tooth coloured composite fillings.
After the removal of the decay, the tooth is then prepared and bonded for the application of the tooth coloured filling. Once polished you should not be able to tell the difference between your tooth and the filling.
These composite fillings can be used as a replacement for the old amalgam (metal) fillings you may have.